Secuna has been striving to be at the forefront of cybersecurity in the Philippines. Since our inception in 2017, we have committed ourselves in helping companies, organizations and even the government secure their digital assets.
We have been constantly improving and innovating the way we help our clients discover, verify and remediate vulnerabilities in their digital assets to ultimately secure their organizations -- from offering comprehensive Vulnerability Assessment and Penetration Testing (VAPT) services, launching the first ever Coordinated Vulnerability Disclosure Assistance Program in the Philippines, and introducing Philippine Companies to the first and only Bug Bounty Platform in the Philippines, we are enabling businesses to run their Vulnerability Disclosure Programs efficiently and effectively enhances their Vulnerability Management.
We appreciate the Department of Information and Communications Technology (DICT) of the Philippines for maintaining us in their list of their recognized cybersecurity assessment providers in the Philippines: https://dict.gov.ph/recognition-scheme-cybersecurity-assessment-providers/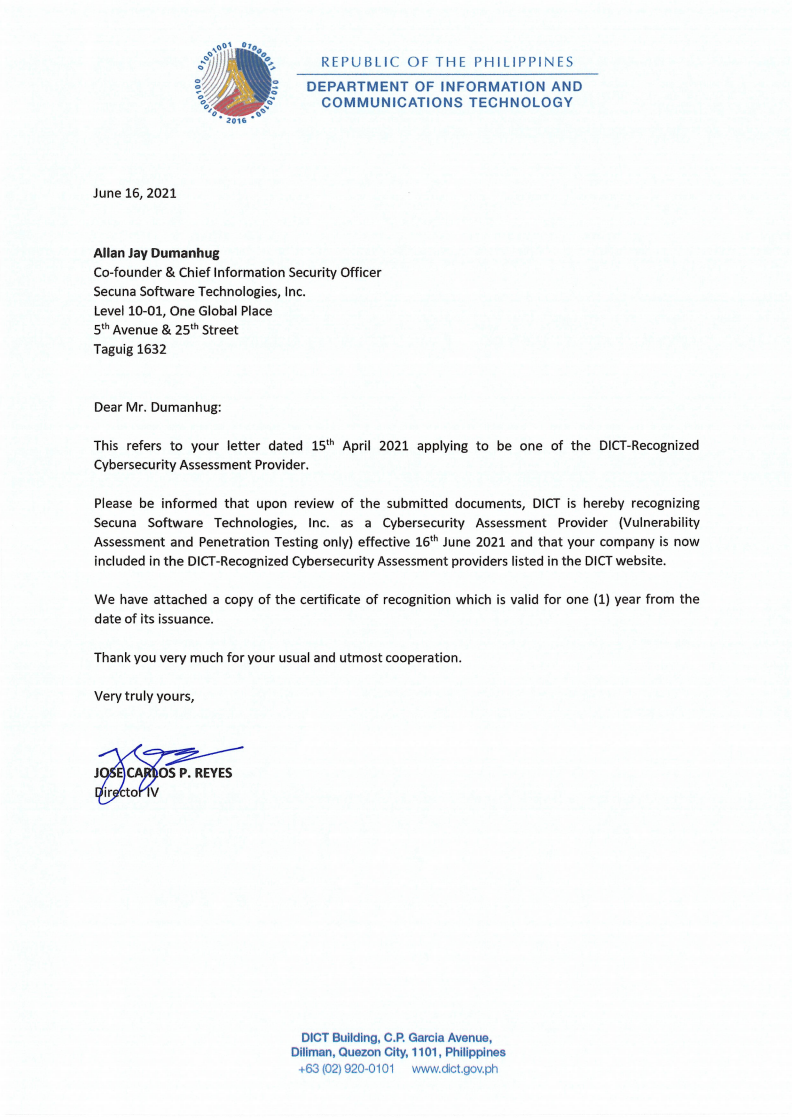 In 2021 and  onwards we are continuing our commitment to secure Philippine companies; may they be startups, enterprises or NGOs. With the guidance of the DICT, we are here to apply the highest level of cybersecurity standards.